FC Nordsjælland 004: Wing backs and six points
Fresh from the disappointment of further points dropped against AGF, FC Nordsjælland followed up with two games, 30 shots, 11 on target, five goals, and two wins.
FCN met Sønderjysk and Odense Boldclub (OB) over the past two weeks. Both opponents finished in relative midtable safety last year.
Pass networks were mostly similar and comparable, with the major difference coming in the level of control over the ball FCN enjoyed in their first game. In both matches, we saw wing-backs Oliver Marc Rose-Villadsen (23) and Martin Frese (5) play in advanced midfield-wing positions.
These wing-backs are a key focus in this week's analysis.

Against Sønderjysk, FCN dominated possession throughout and controlled the game comfortably through offensive areas.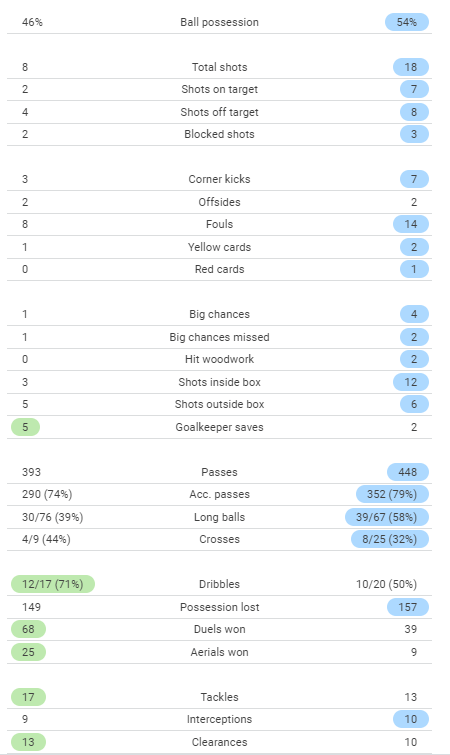 An imposing figure in this game, and a key component in how they controlled the midfield so effectively, was young Ghanian Abu Francis.
Abu's excellent anticipation and tough tackling in the midfield retained possession for FCN and his passing range ensured the ball was used and reused intelligently and effectively.

Abu Francis has been a real standout for FCN so far this season, and despite his red card late in the game for a reckless challenge in the opposition area, his performance was very strong.
I spoke in the last look at Nordsjælland about their habit of shooting from inopportune areas rather than working patiently into prime offensive areas. To an extend this was evident too against Sønderjysk, but there was on this occasion intent to play more short passes wide in order to find prime crosses areas.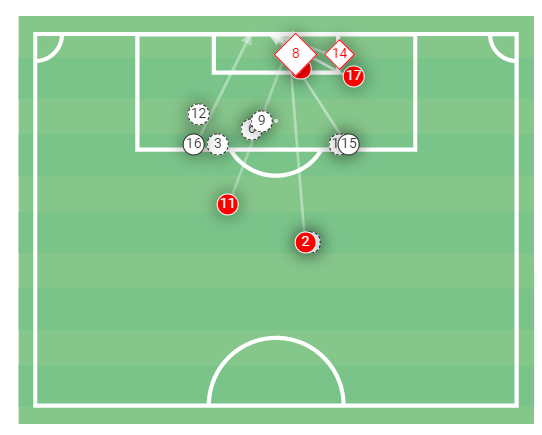 The shot map demonstrates well the kinds of areas the FCN forwards favoured this time, and to much greater effect.
Simon Adingra, a late substitute, showed excellent anticipation and sharpness in his running to capitalise on a late mistake to score the second goal, but it is the first goal I will focus on a little later.
Against OB, FC Nordsjælland controlled the game through the first half and took an early lead. There was sustained pressure throughout that half and maintained a large portion of the possession.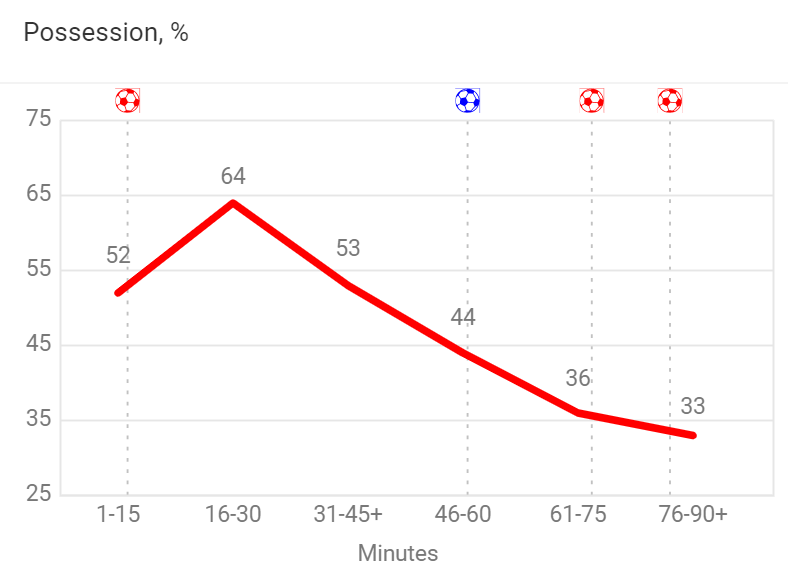 After conceding cheaply from a set-piece – something else that I covered last week and was identified as a weakness for FCN – OB threatened the FCN backline and caused problems right up until Andreas Schjelderup scored a penalty midway through the second half.
Following the comfortable 2-0 win over Sønderjysk was another relatively comfortable victory over OB for FC Nordsjælland.
Wing-backs
I wanted to give only a brief overview of the matches this week, rather than the more in-depth exploration we've seen so far in this series. The reason for this is that I wanted to high specifically an aspect of the FCN game that has impressed me in different ways in each of their four games but became much more apparent in these two in particular. This aspect is the quality and importance of their wingbacks.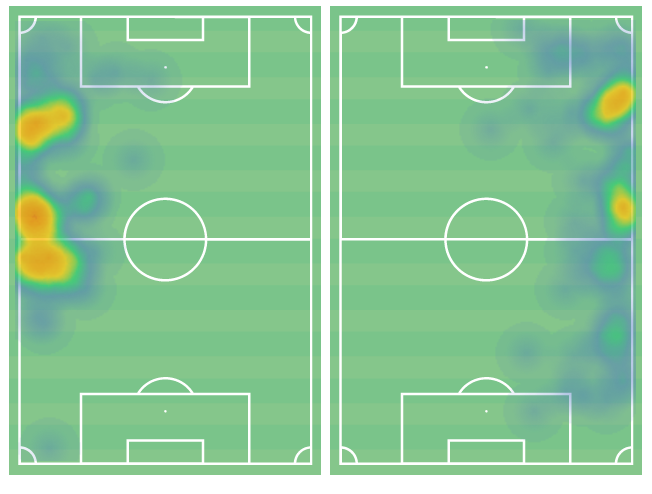 Martin Frese (left wing-back) and Oliver Marc Rose-Villadsen (right wing-back) have been ever-present, impressive performers for FC Nordsjælland since the beginning of the season.
With the FCN style of controlling possession and looking to play the game high in the opposition half, the wing-backs provide constant and vital receivers and runners wide of the opposition block. If there is a man free of markers or a man running beyond the backline on the flank, there is a good chance it is one of these two players.
The need for FCN to play with patience and look for wide options while forwards take up optimum positions within the box is something I've covered already. When they do this, when they play through the attacking phases with considered patience, they tend to create better chances. Central to this idea are Villadsen and Frese.
Against Sønderjysk Villadsen is in an advanced wingers position as his team attack. He is free of the backline and has time to control the ball and measure a controlled deep cross.
At the far post his opposite partner, Martin Frese, is arriving late and unmarked to plant a diving header marginally wide of goal.
Earlier in the game, this move is mirrored. Frese is in an offensive winger's position as the tricky Lasso Coulibaly breaks the line with a take-on. Frese receives the ball wide of the right full back, has time to control the ball, and plays an accurate left footed cross to the far post. Villadsen is arriving late to hit a shot on target and then convert the rebound.
In the first moments of the game against OB, Frese, again in an advanced forward position, carries the ball into a high-quality wide crossing zone, and then plays an early, accurate, low pass across the area to Villadsen, again arriving late at the far post, who scores to give FCN the early lead.
This is an extremely effective partnership.
Wing-backs, by nature, stretch the pitch. They offer wide receiving options and overloads. For a team that controls so much of the ball and wants to dictate the tempo of the game in the opposition half, being the third-man receiver can be vital in creating space in tight and defensively compact areas, the wing-backs offer that regularly.
Where the opposition defensive focus tends to get drawn towards the advanced, more creative, more typically offensive players – Schjelderup, Adingra, Coulibaly, Abu etc. – by taking up advanced offensive areas, the defensive players can find spaces. Both Frese and Villadsen are excellent at this.
Points mean prizes
After a start to the season that contained promise in the performances and intentions but disappointment in the results, FC Nordsjælland pick up consecutive wins that pulls them within three points of early leaders Randers.
There is room for improvement, and there are negatives to point towards, but these have been two positive weeks for FCN as they adjust to life after the sale of star man and top scorer last season Kamaldeen Sulemana to Rennes. The Tigers look hungry.
Next up, FCN face their toughest test of the season as they travel to the capital to face reigning Superliga champions Brøndby IF. They couldn't look any more prepared for it.
If you enjoyed this article and want access to more in-depth analytical pieces, player reviews and scouting reports, podcasts and more, consider signing up to Patreon for the price of a coffee. You can find more information on that HERE.
Unless otherwise credited, The videos used in this analysis belong to the Danish Superliga and other relevant license holders. the tactical times do not claim to own any of the visual or audio media presented here. This analysis was created under Fair Use (17 U.S.C. § 107) and may not be copied, redistributed, edited or altered without the express permission of the copyright holder.