FC Nordsjælland 001 – An Introduction, The Right To Dream
Meet FC Nordsjælland
Or, from now on, FCN.
Based in the northern part of the Danish island of Zealand in a small town called Farum, FCN was officially founded in 1991 when local clubs merged. Twelve years and one mayoral scandal later, Farum BK changed its name and FCN was born.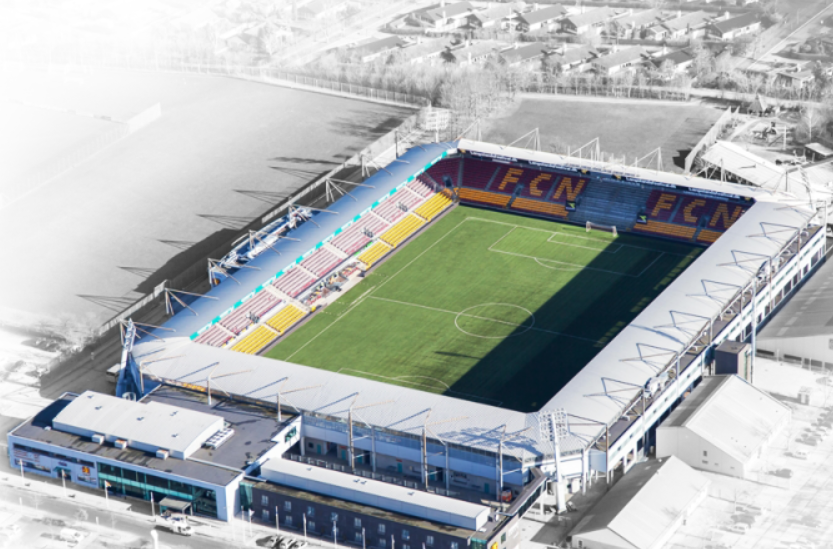 The club was renamed to represent the region of North Zealand – Nordsjælland – rather than the town in which the club was based. This was more than a cosmetic move.
Along with the new Football Club Nordsjælland, the Football Cooperation of Nordsjælland was also established. They brought over 50 amateur clubs throughout the region under one umbrella, with a focus on identifying and developing young talent from the grassroots game up to international level.
FCN had the pick of the best players, the amateur clubs had the use of facilities and training camps, coaching workshops, match tickets, and, most importantly, were provided a feasible route to first-team football in a club playing in the Danish professional leagues.
Through the cooperative FCN had a scouting network that was able to match the allure and financial might of FC København and Brøndby IF based just a few miles to the south.
The club won its first Danish league title in 2012, preceded by consecutive Danish cup wins from 2009 to 2011. It found success while maintaining the ideologies upon which it was created.
In the title-winning season, 18 players aged 23 years old or younger made league appearances for FCN, five of those players were instrumental to their success. Among these was 18-year-old Jores Okore who would soon move from Nordsjælland to Aston Villa in the Premier League and make a full debut for Denmark.
FCN offer a platform for young players to reach their potential.
In more recent years FCN oversaw the moves of Emre Mor to Borussia Dortmund and Mikkel Damsgaard to Sampdoria after the players had successful spells in the first team while teenagers. Both Mor and Damsgaard have since represented their countries as full seniors.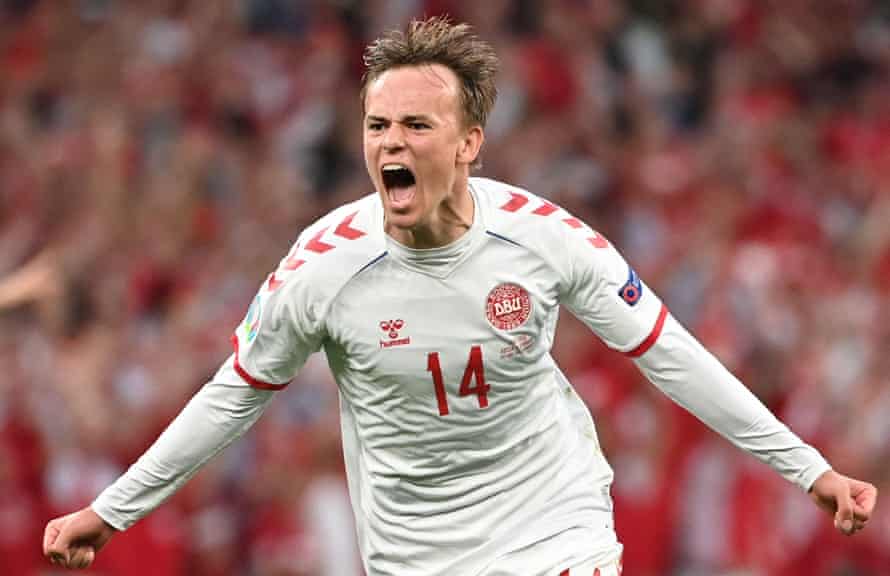 In 2016, FCN was bought by the Pathways Group/Right To Dream Ltd. The latter might be a familiar name.
Right To Dream runs a famous football academy in Accra, Ghana, which has produced 20 Ghanian internationals including Abdul Majeed Waris and Mohammed Kudus.
Recent multi-million dollar investment from an Egyptian conglomerate will oversee the construction of another academy in Cairo, Egypt.
Tom Vernon, ex-Manchester United scout for Africa, founded Right To Dream when he began to train young Ghanaians on dusty pitches in Accra, he is now the chairman of FCN, and the 10,300 capacity stadium in Farum is called Right To Dream Park. Fitting for what goes on there.
With years of experience working with the dreams of young hopeful players, Vernon has taken awareness of that into his running of a football club.
In many ways we think the European academy system has lost its moral compass, the way kids are picked very young and kicked out after a couple of years. Are we really investing in their education?

We believe in doing it differently. We don't deselect players and we invest heavily in their education and their character development to create people who are fit to go out into the world, whether that's in our first team or not.

None of our Ghanaian players come to Europe before our Danish players visit Africa. So all our Under 14s Danish players go to Ghana and spend some time living in the academy like the Right to Dream boys do. There's a lot of knowledge and learning that goes on both ways.

– Tom Vernon, FCN Chairman
In the 2020/21 season, FCN had the youngest team in Europe. The average age of the players to appear in the Superliga was 21.4.
27 players aged 23 or under appeared for the club throughout the season. 17 of these were teenagers. 19 played in over 10 games for the club. Among these was 16-year-old Norwegian attacking midfielder Andreas Schjelderup, fast-tracked to the first team after joining from Norway's FK Bodø/Glimt youth academy.
Schjelderup appeared for close to 1000 minutes for FCN in Denmark's top flight; he scored 3, assisted 2, and is now valued at €3,000,000 by transfermarkt.com.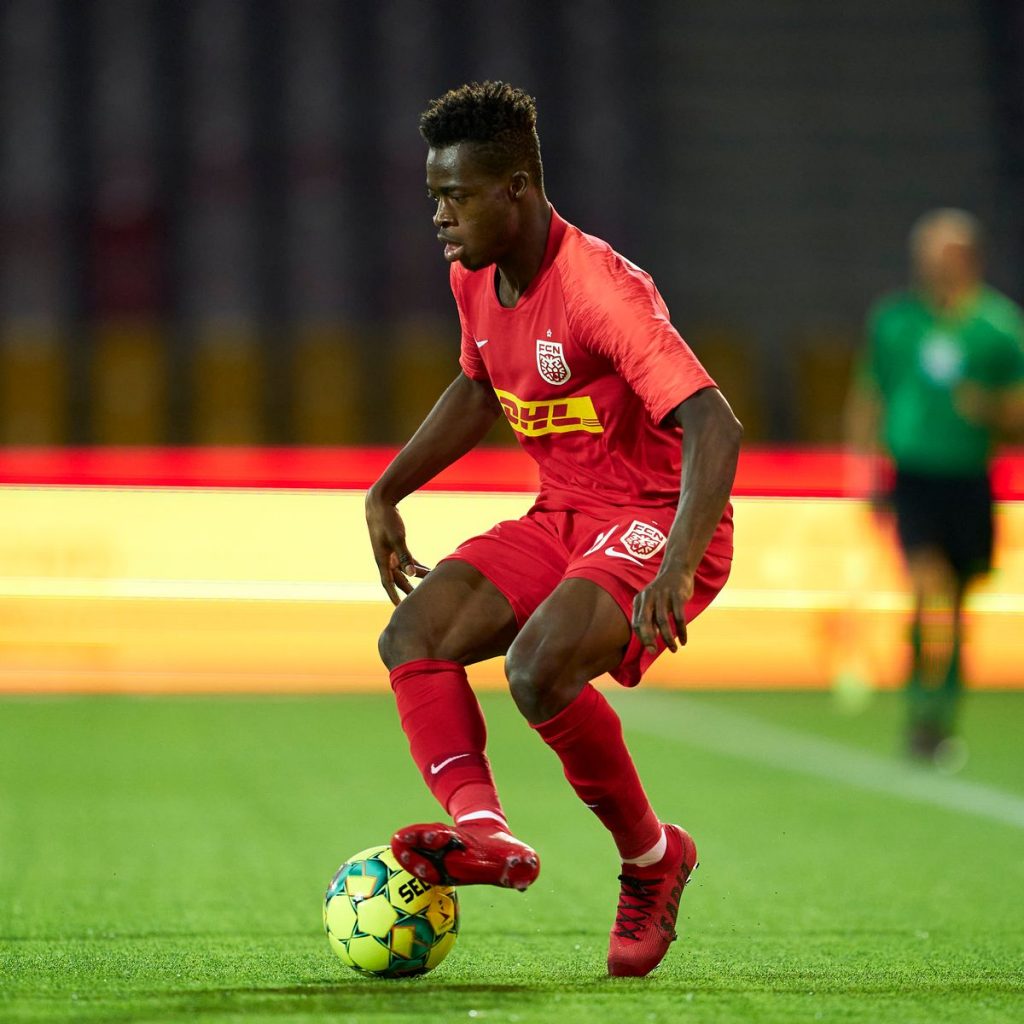 Kamaldeen Sulemana, one of the graduates of Right To Dream academy in Accra, turned 19 in February 2021.
He featured for 2500 minutes; he scored 10, assisted 5, and attracted the attention of some of Europe's biggest clubs.
Manchester United, Liverpool and Ajax were all heavily linked with the forward. He is valued at €9,000,000 and is expected to move to Amsterdam to play for Ajax.
That is the pathway FCN provide, that is what the club is all about. The right to dream.
Join me in the coming 2021/22 season as I cover FC Nordsjælland's Danish Superliga season, its young starlets, its dreamers, to hopefully bring some much-deserved spotlight to a fantastically unique football club located a few miles north of Copenhagen.