Tactical Times on Tour: #001 Arsenal FC
'The decibels reached similar levels to those heard when Aubameyang scored his majestic first goal. 'I just don't think you understand' they sang. I certainly didn't understand.'
1 of 103, no.9. The Emirates Stadium, North London. Arsenal FC vs. Everton FC.
A cold, crisp, rainy day in North London saw the start of our adventure. Match tickets were a doddle, travel was as easy and busy as always in London, pre-match steak baguette with Teriyaki sauce was a good decision well made. Staff were friendly, coffee acceptable, The Emirates Stadium itself – absolutely beautiful.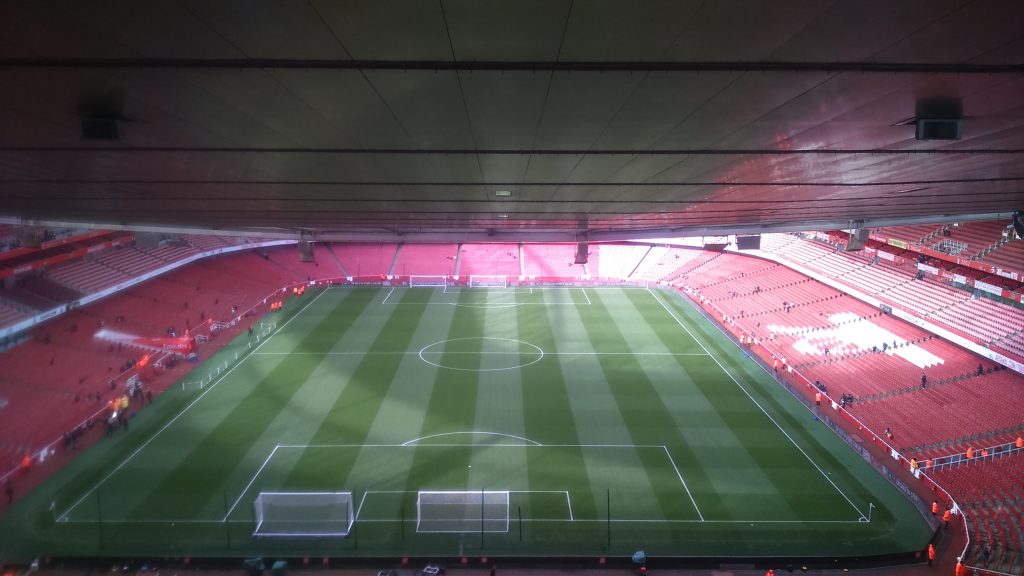 We were way up in the 'nosebleed' seats. Altitude sickness was a possibility. It was freezing. But what a view. One thing that live viewers have, especially those in seats such as ours, is a brilliant view of the game. TV broadcast cameras are naturally focused around the action – great for seeing your favourite players' deft step overs, pin point through pass or crunching tackle, not so great for seeing off the ball positioning and the creation of space. I had a great view for that.
Fabian Delph was the player I picked out early on for being the one to watch in terms of off the ball football. Those long, spindly legs carried his narrow frame with pace, he was always willing to throw himself into a challenge, always composed and collected on the ball. He seemed to sway with the ball while orchestrating his midfield to do the same. Very little was happening through the central channels, and his display was a good part of the reason why.
The game was stretched, vast space opened on either flank. Saka, substituted on early, was a constant threat. His pace, dribbling and delivery were at times world class, almost always troubling for his markers. Richarlison was the main man for Everton. His running, movement, strength and intelligence were a joy to behold in real time. Always a few strides ahead of his defensive challengers, often a few ahead of his teammates too. His tenacity and positioning led to the Everton equaliser, and his direct running, strength and composure could, on another day, have led to an Everton winner.
There was a tremendous reception for ex-Arsenal player Alex Iwobi, it was his first return to the club since his big summer move to Merseyside. A nice moment for Andre Gomes too who marked a fine recovery from a terrible injury with a few minutes on the pitch, he was received pretty well. The big moment though, and one which I find fascinating, was the response to Mesut Ozil being substituted.
The German playmaker offered very little during the game, he struggled to get involved, he didn't have space, time or any real desire to pull the strings through the middle. A player so capable, but so often underwhelming. He underwhelmed again.
In the 82nd minute, Ozil was substituted for Mateo Guendouzi – the young man destined to take his place, I'm sure. The noise was deafening. Cheers, a belting number with Mesut Ozil the main subject. The decibels reached similar levels to those heard when Aubameyang scored his majestic first goal. 'I just don't think you understand' they sang. I certainly didn't understand. They seem to love Ozil. Through all of his struggles, that salary yet to be justified, the Gooners still have his back. A nice touch.
A journey back as easy as the one there. The London transport system really is a work of art. So marked the first of what will be many adventures. 1 down, 102 to go.
Next up, this place: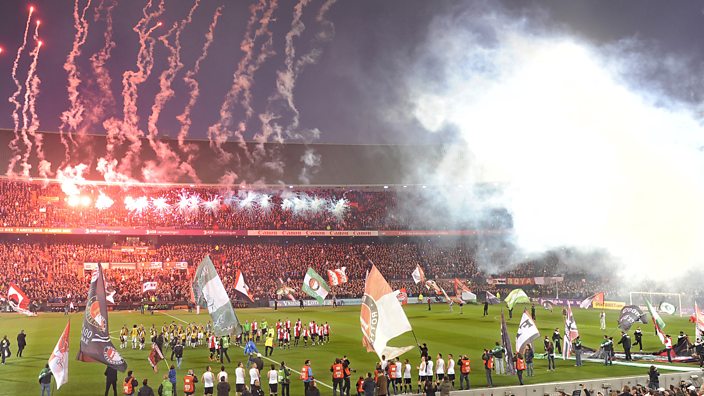 For one of Europe's most fearsome derbies: Crvena Zvezda vs. Partizan.