Tactical Times Premier League Players of the Year
For better or for worse, the 2019 – 2020 Premier League season is an unforgettable one. Here are the Tactical Times Players of the Season.
We won't go into just how bizarre this season suddenly became in March. If (a big if) the 2019/20 Premier League campaign does resume at some point, a possibility which seems more likely with every passing day, it will surely remain the strangest to date. Looking back on this season at its actual conclusion, should we ever get there, won't feel anything like the same as our usual post-season breakdowns and reflections. So in the spirit of a season which many assume, or hope, is over already, here are The Tactical Times Premier League Players of the Year.
Newcomer of the Year (first season in the Premier League)
DEAN HENDERSON – Sheffield United FC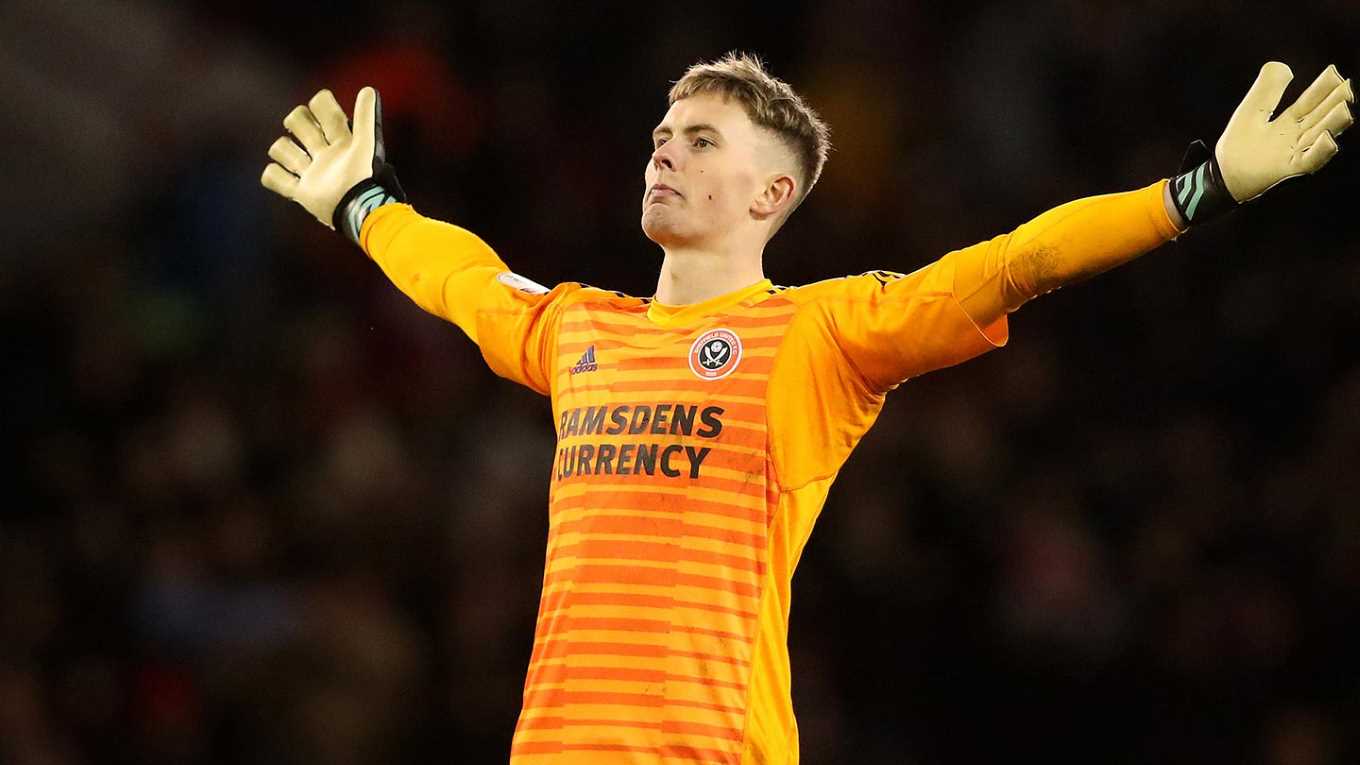 An unforgettable season for Wilder's Blades. A long, long list of players can, and I'm sure will hold their heads high this summer. They have been brilliant. None arguably more so than on-loan goalkeeper Dean Henderson.
Confident, sensible, assured in his positioning, agile and physically imposing; all the attributes a top class goalkeeper needs, the Cumbrian has them all.
With a 76% save success, only Alisson Becker, Kasper Schmeichel and Bernd Leno – three world class, experienced goalkeepers – have higher. He has saved 69 of the 91 shots on target he has faced, and only Liverpool's Alisson has conceded less goals per 90 minutes (0.57/0.81). Only Alisson, Schmeichel,  Henderson and Pope have kept their team's per 90 average below 1 goal conceded per game.
Henderson has kept 10 clean sheets, ranked joint second, and his 37% clean sheet rate is bettered only by Alisson (50%) and Pope (37.9%).
His only error leading to a goal remains his gift for Gini Wijnaldum late in their 1-0 home defeat to Liverpool, he managed to save 3 of the runaway leaders' 4 shots on target that day, collecting and holding 2.
This is a fantastic goalkeeper, surely not far from challenging Everton's current England no.1. With Henderson and Bournemouth's Ramsdale, along possibly with Burnley's Pope and Alex McCarthy from Southampton, England look spoilt for choice in a position which has caused them so many problems for such a long time.
According to TransferMarkt, Henderson's value has rocketed from £900k in late 2018 to £16.2m today. Parent club Manchester United will surely want to hold on to him, but this is no player suited for the bench. Arguably, at the moment, a better choice than £375,000 per week Spain international David De Gea.
Henderson's best years are ahead of him, he turned 23 a month ago, and if his last year is anything to go by, his best years will be very special.
Young Player of the Year (age 21 or under)
TRENT ALEXANDER-ARNOLD – Liverpool FC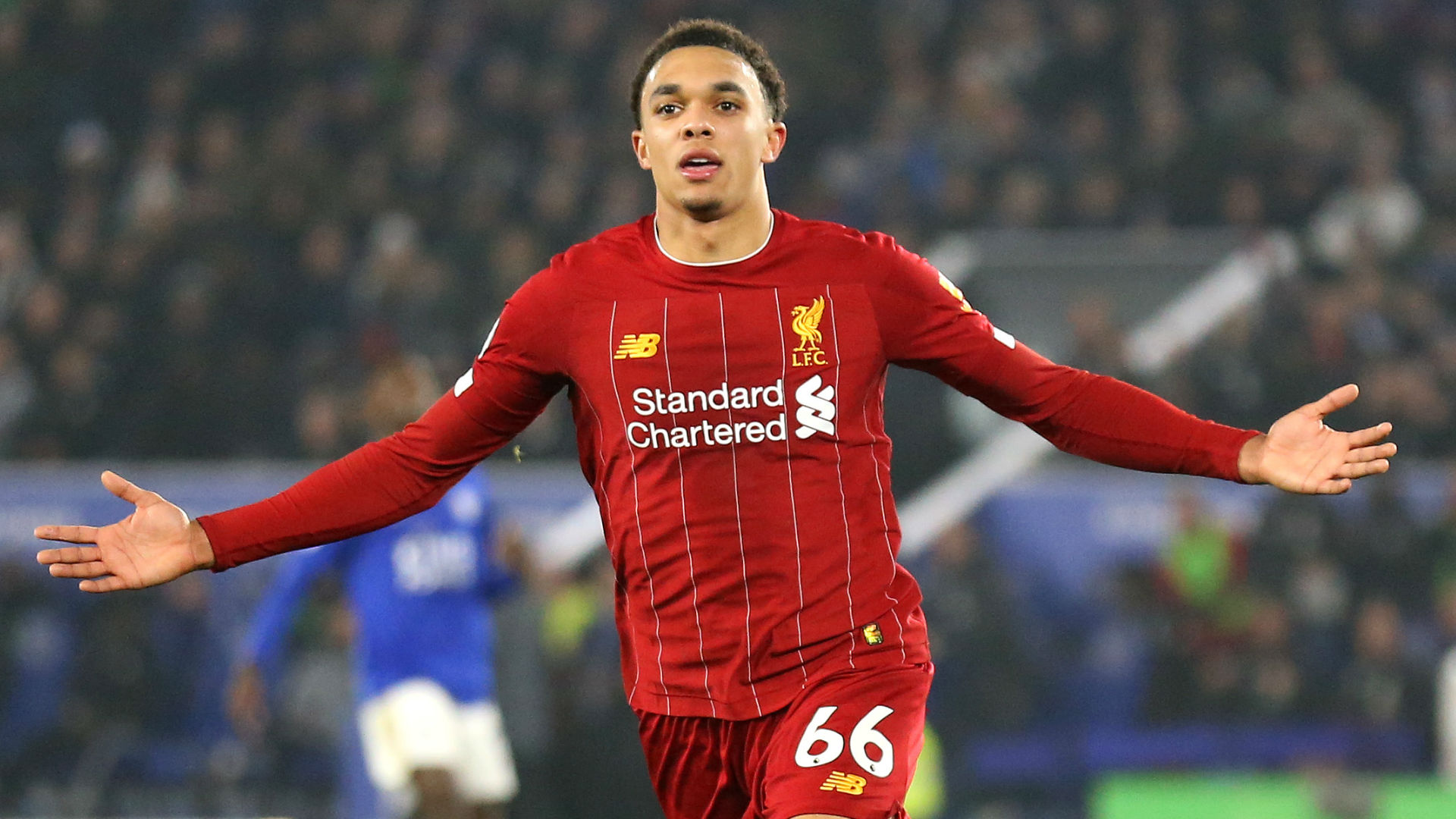 In terms of young players in England, at the moment no one comes close to Liverpool local boy Trent Alexander-Arnold.
He has made that right wing back position his own, and there are very, very few players (perhaps none) who could currently displace him. To consider that the position has been his for the best part of three years, and that his team are the European, World and, soon to be, English champions, and that he was 20 years old six months ago, it adds up to a phenomenal football player.
His tally of 12 assists is bettered only by Kevin De Bruyne, his 75 key passes bettered only by – you guessed it – Kevin De Bruyne, he has created just 13 chances less than teammates Mohamed Salah and Sadio Mané combined in the league. As a defender, – yes, he is still a defender – Alexander-Arnold is posting, frankly, ridiculous offensive numbers.
Yet to hit his physical prime, yet to find a perfect balance between offensive explosiveness and defensive discipline, yet to add experience to his raw, obvious and already hugely effective talent; Trent Alexander-Arnold is on route to reach the very top.
Player of the Year
VIRGIL VAN DIJK – Liverpool FC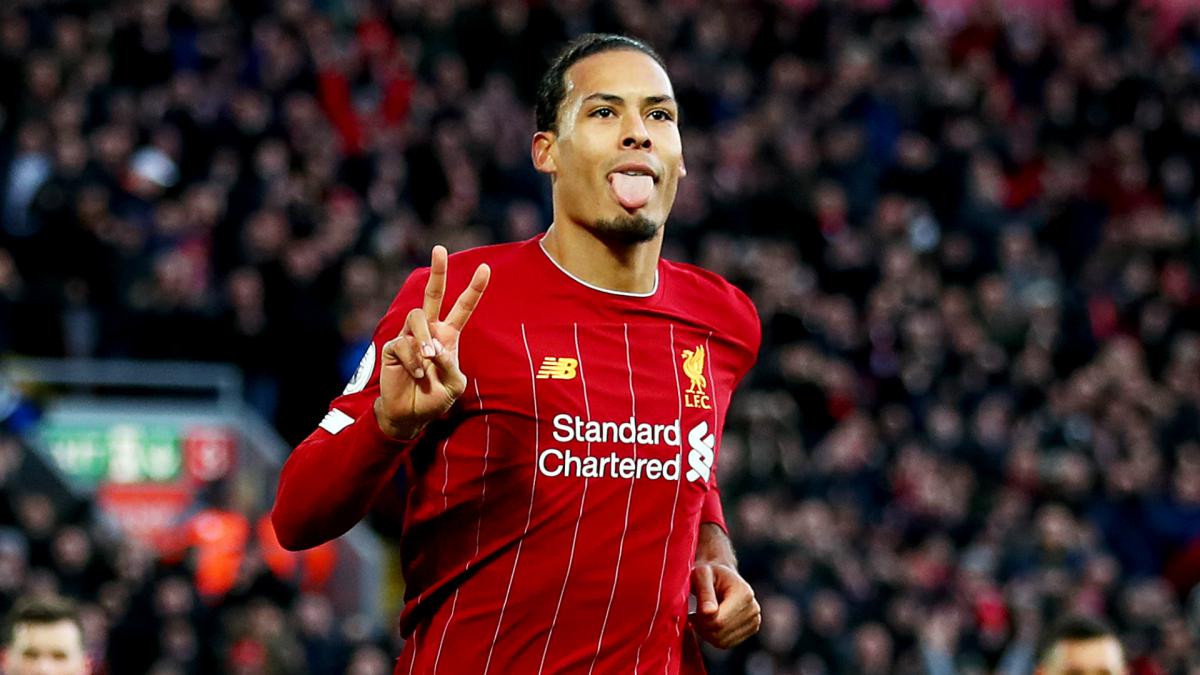 There can be only one, and this one happens to be truly one of a kind. For two years, Virgil van Dijk has been flawless. We haven't seen his brand of calm, assured, confident, physically immense defending since Rio Ferdinand graced our pitches 15 years ago. Virgil surpassed him.
A £75,000,000 bargain. The best player in the best team. The first name on the team sheet of the team 25 points clear in first place. It revolves around him, this record breaking, unstoppable team of champions.
They attack, Liverpool. They attack a lot, they aren't the best at limiting teams creatively. They dominate the ball, they play – sometimes exclusively – in the opposition's half, they rely a lot on a very strong, very assured, very high, very brave back four – two of which are very offensively minded wing backs. They need centre backs who go beyond solid defensive work, they need a Virgil.
He elevates those around him. Joël Matip or Joe Gomez both look like defenders at the very tops of their game when standing next to him, Alisson Becker performs among the very best in the game when standing behind him, Henderson, Wijnaldum, Fabinho, Oxlade, whoever, are dynamos when flying around the field in front of him. Virgil van Dijk is the keystone.
The first (and likely last for a long while) defender to come even close to breaking the Lionel Messi – Cristiano Ronaldo hold on the Ballon d'Or. Individual awards are rendered meaningless when considering the scope of success Virgil had on his team. The collective improvement of the team after he signed. He isn't everything for Liverpool, but wow is he a lot.
It isn't a stretch to argue rationally that he was as good, as effective and as important this season as he was last, when he was rightly awarded the PFA Player of the Year award. Perhaps a victim of his own high standards. One among many at Liverpool who stepped up and managed to improve amid a squad of players already at a very, very high level.
For the second year running, Virgil van Dijk is the front-runner, the leader of the pack, the alpha.
A few honourable mentions:
Wilfred Ndidi – Leicester City
Bruno Fernandes – Manchester United
Mohamed Salah – Liverpool
Emiliano Buendía – Norwich City
Aaron Wan-Bissaka – Manchester United
Sergio Agüero – Manchester City
Marcus Rashford – Manchester United
Sadio Mané – Liverpool
Kevin De Bruyne – Manchester City
Aaron Ramsdale – Bournemouth Athletic
Oliver Norwood – Sheffield United
Ricardo Pereira – Leicester City