Ole Gunnar Solskjær and the Manchester United Way
When Alex Ferguson retired in 2013, Manchester United began a voyage of self discovery. No longer the vehicle driven by Ferguson – a man whose gravitas held influence over all in the dominion of English football, whose work on and off the pitch sculpted the club into the commercial goliath it is today – Manchester United FC was forced to go back to a point it hadn't experienced in decades: backed by the financial might provided by world-leading revenues, burdened by the weight of expectation born after decades of sustained success, the club had a new man with new ideas in charge of the first team.
The chosen one – handpicked by the boss himself before departing – David Moyes with his wealth of domestic experience was, it turned out, the wrong choice.
Louis van Gaal, with his wealth of continental experience, a more prestigious portfolio, was also, it turned out, the wrong choice.
José Mourinho – a surefire winner, European champion with two different clubs, four-time 'World's Best Club Coach' with four different clubs, three-time English title winner, a transformative force that brought Chelsea to the main table alongside Ferguson's United – was also, it turned out, the wrong choice.
Three very different personalities, very different men, all very experienced, all offering their own strengths, were given the keys to the kingdom and found themselves banished before reaching the milestone of 150 games. Alex Ferguson led the team through 1500. Ferguson's own pick Moyes was exiled after just 51.
Then arrives Ole Gunnar Solskjær. In August 2018, the ex-Man United forward, 'super sub', former manager of the reserve team was overseeing his current team Molde FK's elimination from the Champions League qualifying phase; a few months later Solskjær was leading a disillusioned, out of form Manchester United first team to a 5-1 win away from home in the Premier League.
Initially signed as interim manager, Molde agreed to a kind of 'loan' deal. Solskjær had recently signed a contract extension with the club and the Chief Executive gave his blessing with the understanding that Ole would return to Norway at the end of the season.
Fourteen wins from seventeen games and one Champions League last 16 victory over PSG later, Ole Gunnar Solskjær was signing a permanent contract as manager of Manchester United.
Seemingly able to reignite the fire in bellies of these expensive, mostly prestigious and experienced players, Solskjær provided a brand of electric, fast, at times breathtaking counter-attacking football that fans of the club had dearly missed. Even within the relative successes of José Mourinho and predecessor van Gaal, there was a very real risk of Manchester United – famed Man United, known for its engaging, attacking football played by some of the world's most exciting, most expressive players – becoming quite dull.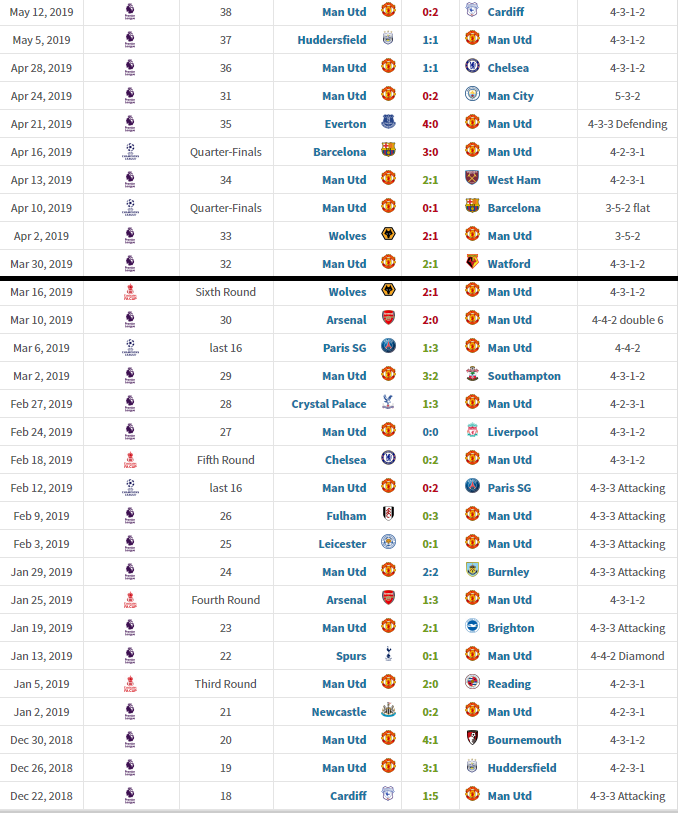 Solskjær encouraged a game that caters to the strengths of his best players. He utilises their pace and cutting edge. He wants them to be fast and decisive.
Still expensive, it's always expensive, but now it wasn't at risk of becoming tired and boring. It felt, at least a bit, more like the Man United we all knew and were accustomed to seeing.
Three years later and we're approaching what looks like a crossroads for Ole Gunnar Solskjær. Beaten Europa League finalists, beaten league cup semi-finalists twice, beaten FA cup semi-finalists, league runners up; the successes were teasing but incomplete.
It's a barren spell for the club that used to win everything. And yet, there is still a feeling of positivity. Still some hope. Both previous, more decorated, far more experienced managers were dismissed after seeing the team win actual trophies. Solskjær's team comes close but ultimately fails.
So, my question is why. What is it that keeps Solskjær's team ticking over. Why is every failure met with a positive reaction somewhere down the line, why does this team not collapse into a heap of malcontent the way Mourinho's did. Why can this team react in a way the others couldn't.
As the latest round of pressure builds, what is it about Solskjær's Manchester United team that both infuriates and inspires onlookers in equal measure?
There is a lot to consider. We could explore the social and psychological context – the fact that Solskjær has seemingly kept his squad happy and motivated consistently over the course of three years. We could talk about the financial context – the fact that his squad is among the most expensive ever assembled, and is almost certainly among the least successful most expensive squads ever assembled in terms of title wins and silverware.
Even from a tactical viewpoint, we could look at how the team has changed in terms of personnel and focus since late 2018. There have been many new faces arriving, many old ones departing. Ole Gunnar Solskjær has overseen a project that changed the face of Manchester United's senior team entirely. One could write a detailed and complex exploration on aspects around Lukaku, Martial, Fernandes, Ronaldo, van de Beek or Maguire alone.
Instead of that (because we're already pushing 1000 words), I will focus on the here and now. On where the team are after the introductory period of the 2021/22 season. A look at their match tactics and style of play to attempt to break down what is happening and to answer that burning question: why is this Man United team the way it is and where are they going.
***
Most managers are judged on the number of games their team wins. Managers at the world's biggest, most famous clubs are, eventually, judged also on how these games are won.
Points per game or win percentage figures can read well with hindsight, but nervy victories won through late goals or generally unconvincing and seemingly unsustainable points can attract as much public scrutiny as the defeats. Especially at Manchester United. At that club, the fallout in the media can make difficult, hard-fought wins feel like draws and draws like defeats. They're not, of course, but it can feel that way. And this is, partially, a symptom of Alex Ferguson's legacy. For years and years, his team won games 'the right way'.
It's arguable Louis van Gaal was dismissed for nothing more than encouraging an unacceptably pragmatic approach to the game. He was dismissed by the board two days after his team lifted the FA cup – the club's first trophy since being crowned English champions in Ferguson's final season.
The Dutchman described it as being "orchestrated like a film" and that Ed Woodward, Chief Executive at Man United, had planned the dismissal for months.
He claims the club had looked to move quickly to install José Mourinho – another manager whose pragmatic style of play led to historic success – after the Portuguese left his post at Chelsea.
José then brought more relative success, two further trophies (Europa League and League cup), before being dismissed himself for apparently losing the faith of his team.
It was reported by MEN that Mourinho had been dismissed because the club was "unhappy with a lack of progress in form, style of play and development of their young players". Despite the success, the title wins, the team still wasn't winning 'the right way'. It was slow and regimented, it wasn't 'Manchester United's DNA'. In other words, it wasn't a reflection of what Ferguson built.
Fast-forwarding to today, after 161 games (to date) Ole Gunnar Solskjær has outlasted both of those managers while winning nothing. And the reason: United DNA.
First, he loves the club. He knows it inside out, he was a part of the DNA. He gets what that means.
Then, he applies that knowledge to his handling of the team's tactical focus. Solskjær remembers the team when Cristiano Ronaldo was in his electric youth, when Rooney was breaking records, when they played the 'United way'. He played for the club until 2007, coached there until 2011. Solskjær is, effectively, a representative of Alex Ferguson's legacy. His ideas will attempt to mirror those of his old boss. Ole wasn't going to uproot and try to change that identity to suit his own style or personality.
This is found most obviously in the way the team attack. No more target men centre forwards. No more Ibrahimović, Fellaini or Lukaku brand players. The focus was now on speed and incision. Rashford, Martial, Greenwood, James, Sancho. No more pragmatic defensive positional control through the midfield. No more Herrera or Matić. Instead, more dynamic midfielders were utilised. McTominay and Fred are burdened by the heavy offensive focus of attacking midfielders Bruno Fernandes, Pogba and Donny van de Beek.
It's top-heavy, it's risky, but it's Man United DNA. This is, what is seen to be, Ferguson's legacy.
As if designed to perfectly illustrate the idea, Cristiano Ronaldo was re-signed twelve years after leaving club as a kind of tribute to the old glory days. They already had Edinson Cavani, an expensive and hugely experienced back-up plan b option. They now have Ronaldo on top of that.
I don't believe there are many experienced, European-caliber managers in the world who would build a squad with players this focused on the attacking game. It lacks balance and balance is a key component in any sustainably successful team. Solskjær though is happy to work with this offensive focus and happy to work around any issues it presents.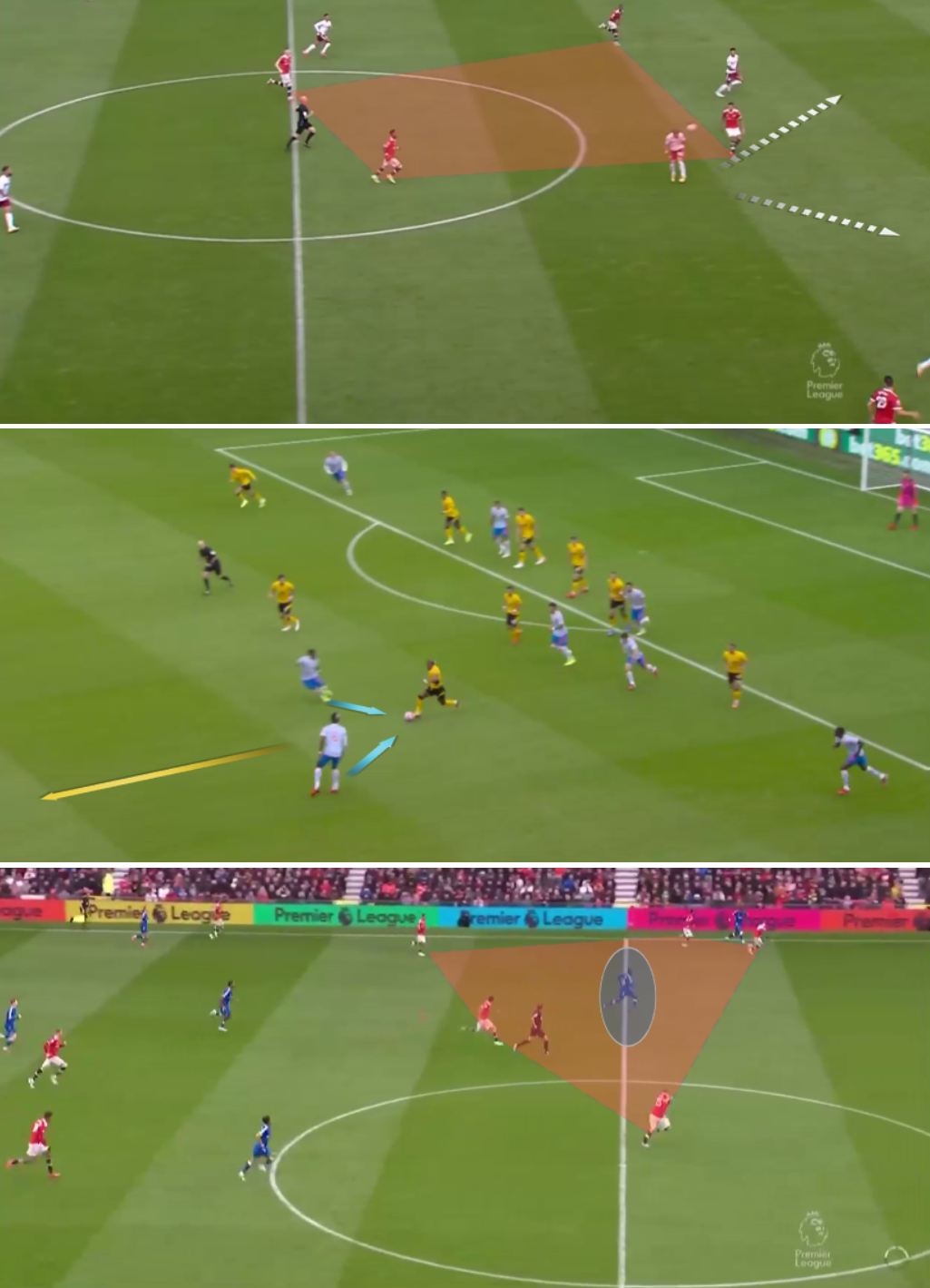 In recent games against Wolves, Aston Villa and Everton, Manchester United appeared to have no midfield for large parts. A double pivot consisting of two of McTominay, Fred, Pogba or – now very sparingly – Matić, is beaten and bypassed with apparent ease. A four-man attack regularly becomes a five-man attack when Pogba plays.
There is a feeling that a lot of these players operate with free roles, where positional discipline and pragmatic defensive structure can be sacrificed if it means an extra man can join the attack.
Whichever of the midfield pivot is designated as the more conservative holding player is regularly marooned and left to fend for himself in the vast and unforgiving middle third. A lack of balance isn't doing justice to the reality of it; often there is no balance between the defensive and offensive games.
The payoff here is that when there is a turnover, where the ball is won in transition, when Man United are the ones doing the attacking, there are high quality, attacking players there in numbers ready to exploit the situation.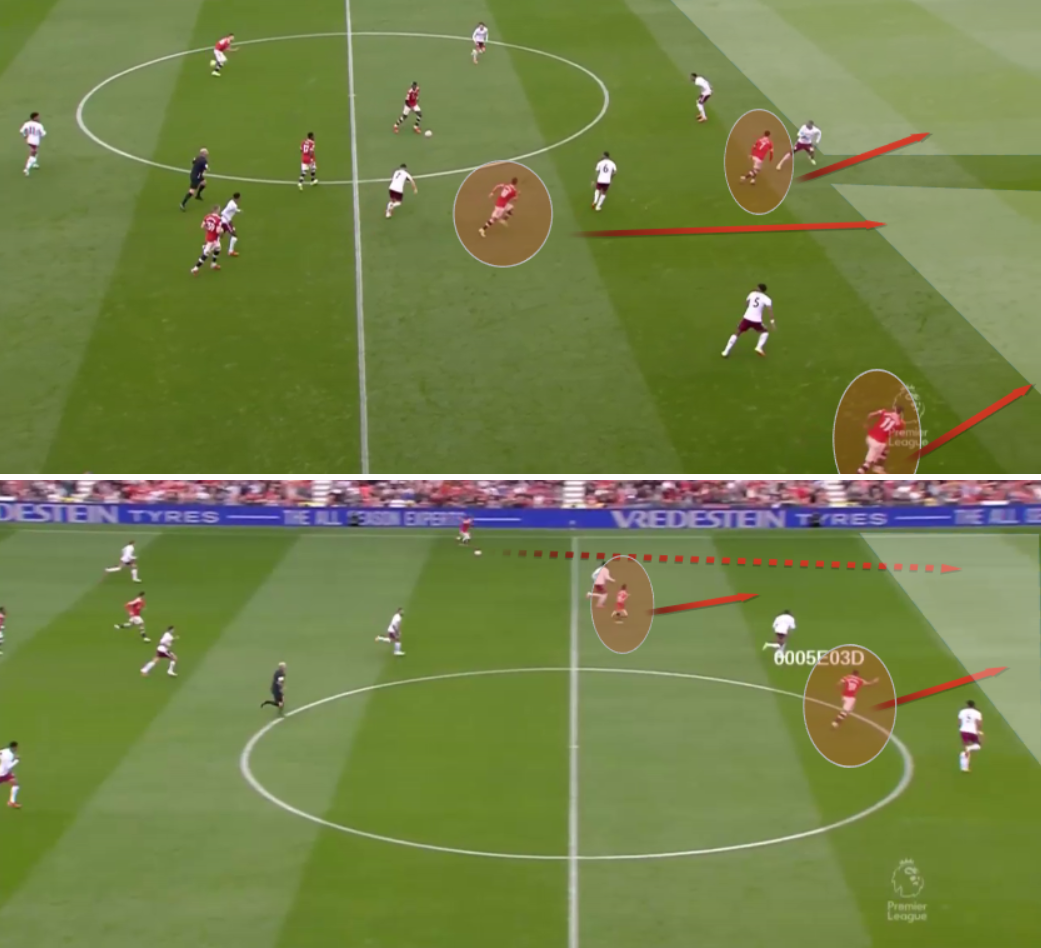 A lot of give in exchange for a lot of take. It is a world away from what we saw at Manchester United under van Gaal or Mourinho. It's chaotic entertainment.
The team is sometimes accused of playing through moments of quality. Not winning through sustained periods of pressure like Man City or Liverpool, but winning through isolated moments. Telles scoring a world class volley from the edge of the area after a set piece to equalise against Villarreal, Ronaldo scores the winner in added time. Long range goals from Pogba, long range pin-point assists from Pogba. A Fernandes penalty.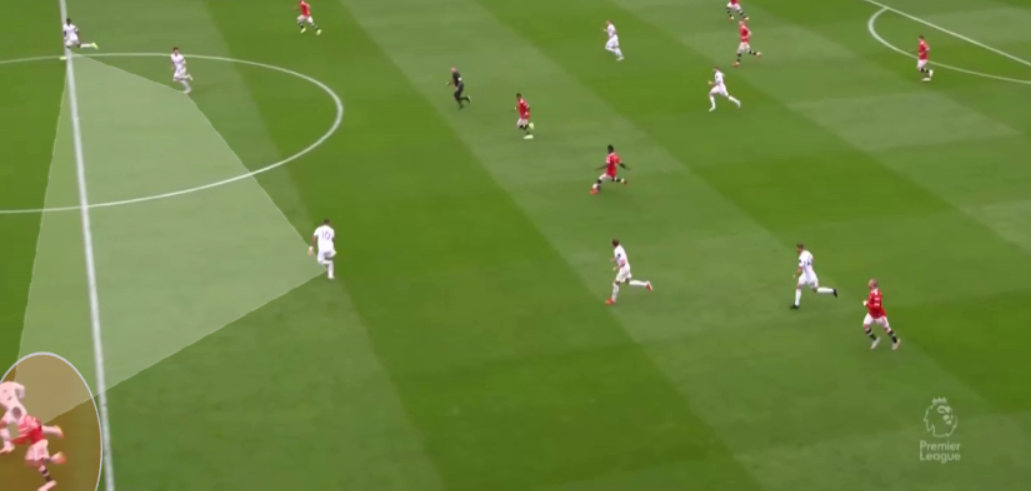 The issue with this theory – one that, in my opinion, isn't incorrect – is that these moments of quality are what Solskjaer subscribes to. When you have Paul Pogba, Bruno Fernandes, Cristiano Ronaldo, Cavani, Rashford, etc., you have the capability to win with moments of quality.
Telles isn't in the squad because he's a solid defender, he's there because he attacks like a winger. He has the technique to score a volley from 20 yards. These moments of quality are part of the Solskjær plan.
This plan, whether intentional or not, is built around drama and theatre, attacking focus and moments of quality. What we cannot say is that these moments are isolated. It happens often enough to suggest it's at least a bit sustainable.
But then there are the times where it doesn't work. To counter attack you have to win the ball in transition, you have to have spaces to exploit. When the opposition knows and plans for this, you get a situation where Solskjær's team is being forced to answer a difficult question they aren't prepared for. Equipt to deal with it, yes; prepared to deal with it, no.
In the 1-1 draw with Everton, Man United dominated the ball and became exponentially more frustrated when they found themselves up against a rigid and hyper-organised set of midfield and defensive lines.
Rafael Benitez, in charge of Everton, is from the pragmatic continental school of management. A polar opposite of Solskjær. Benitez wouldn't last six months at Manchester United, even without the heavy Liverpool link. His style would be criticised and dismissed as boring the way van Gaal's was.
As Man United became frustrated, they took greater risks. Risks they already take were multiplied. This leaves them open to a taste of their own medicine. They were countered extremely effectively and were fortunate to come away with a point by full-time.

The formula Solskjær has given to Man United has an opposite and equal alternative for the opposition. A remedy and antidote. Where Man United are strongest is where they can also be exploited.
There may be evidence that while Solskjær provides a focus that is more in keeping with the Man United way, there may be no real plan-b. There may be a lack of tactical flexibility. You can lead a horse to water – using different profiles, the likes of Cavani or Ronaldo, Sancho or Greenwood, Pogba, Bruno, van de Beek – but you cannot make it drink.
When Manchester United are allowed to dominate the ball, are allowed to control the middle third and dictate the game, they aren't always able to work with that privilege. Effectively combatting an organised and rigid block, especially a particularly low one, is a challenge faced by most of the bigger, more expensive teams in the Premier League. Defensive football has become a bit of a staple diet for the average Premier League viewer. Some of the bigger, more expensive teams even try to utilise it themselves.
Man United usually struggle against this, but not always. Their 4-1 home win against Newcastle – the emotional and quite fanatic second debut for Cristiano Ronaldo – saw United dominate the ball, the pitch, and the attacking third. Here they were perfectly effective against timid and defensive opposition. But the goals were still either speculative – Ronaldo's first – or born from the same electric, express route attacking football Man United feel comfortable playing. Ronaldo's second goal was the perfect example of this.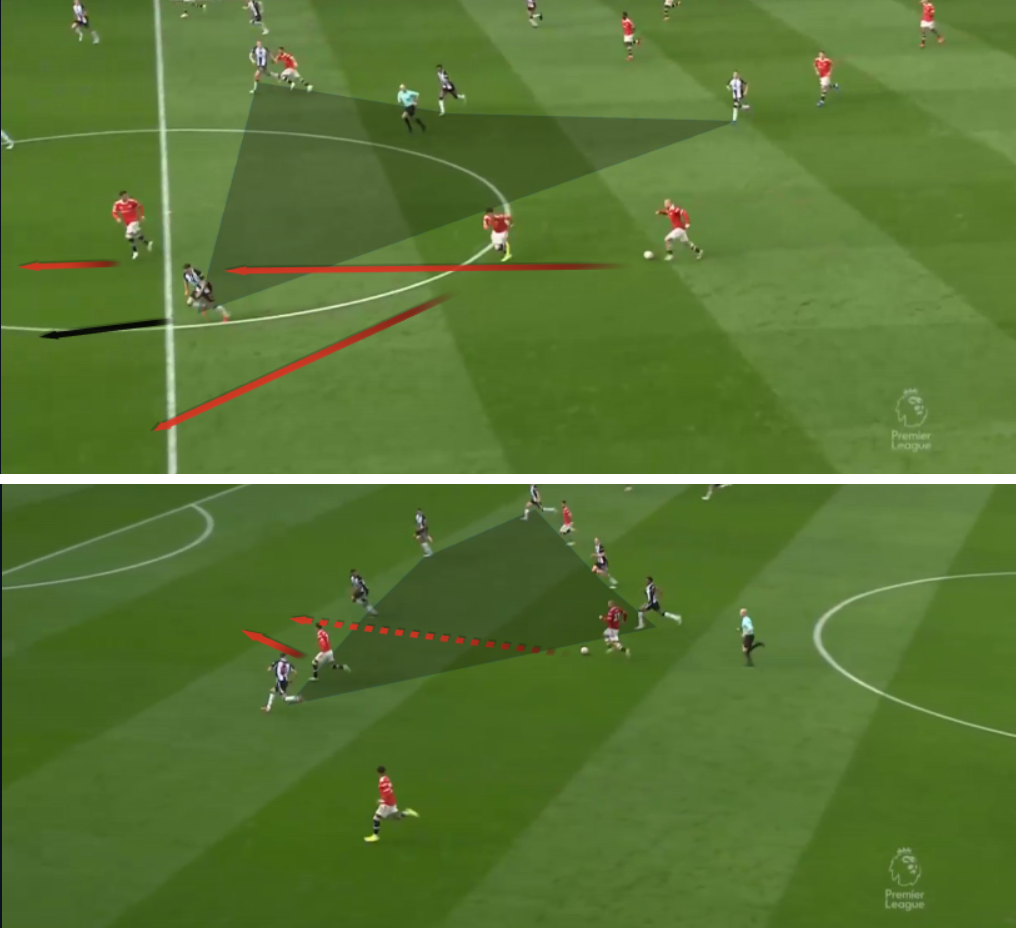 Man United break in numbers through a transition, Shaw is allowed to run directly through the central channel, Ronaldo makes an expert run, Shaw makes an expert through pass, and Ronaldo finishes quickly and ruthlessly.
It was still, somehow, a counter-attacking goal. They will identify, use and exploit those openings whenever they can. This is Solskjær football.
Against West Ham, Man United also dominated the ball. They controlled the game through possession, created half chances through sustained attacking moves, and scored twice. They had a lot of the ball and did quite a lot with it. But then West Ham, with far less of the ball, did just as much. A missed Mark Noble penalty in added time was all that separated a tight win from an unlikely draw.
Against Aston Villa, even more recently, Man United dominated the ball, this time at Old Trafford; they took close to 30 shots, created a plethora of half chances, two 'big' chances, couldn't convert, and lost 1-0. Aston Villa, with 40% of the possession, a quarter of the number of shots, actually created more 'big' chances and won the game from a late set piece.
For Solskjær's Manchester United, performances are not linear.
For a team that now holds the Premier League record for being unbeaten away from home – taking it away from Arsène Wenger's famed 'Invincibles' – they are still remarkably unpredictable. Every game is an adventure. And this, I find, is not symptomatic of the most successful teams. Major titles and championships tend to be won through consistency and repeated patterns, not through chaos and unpredictability. Boring structure tends to beat entertaining chaos over 38 games or over the course of a cup run. José Mourinho and Louis van Gaal both proved this theory at Manchester United.
There is a worry that this chaotic nature of the team, this lack of predictability, is caused by a degree of tactical inflexibility in their manager. When it's dominant it's not secure, and when it's successful it's through moments of expression rather than through sustained superiority.
This level of inflexibility is all but confirmed by the team's collapse after suffering a red card in a defensive position. Manchester United's defeat to Young Boys in the Champions League was among their worst ever European performances. It is almost certainly the worst I've witnessed.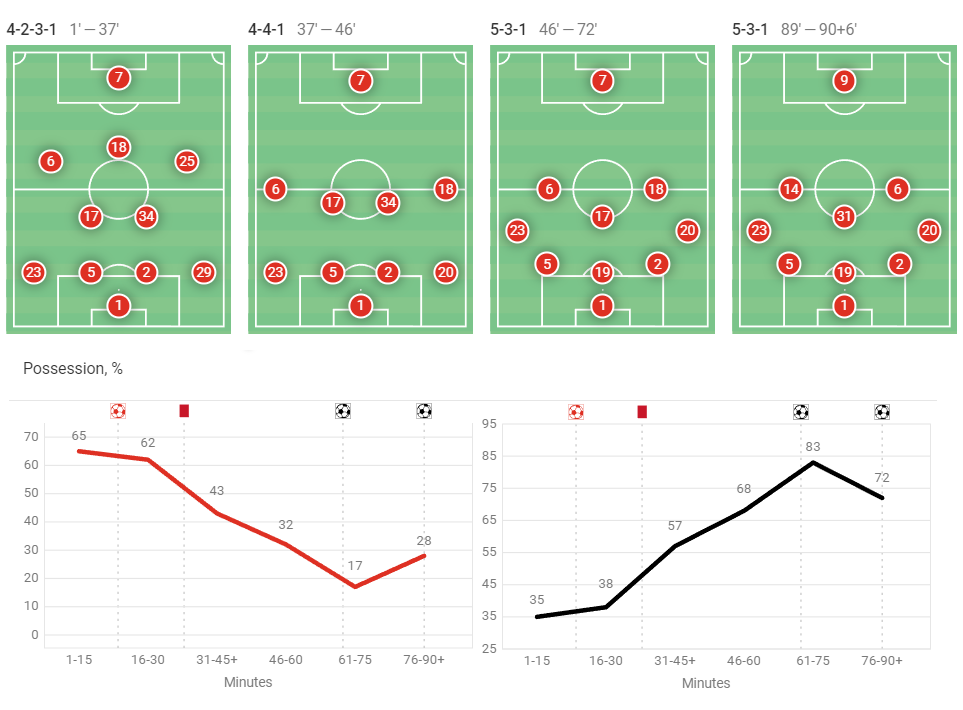 When Aaron Wan-Bissaka was sent off midway through the first half, Man United became starkly and obviously second best against a team that has a market value of €62m. Less than 7% of Manchester United's.
They attempted to sit in two defensive lines, apparently unable to even attempt to dictate the tempo with nine far superior outfield players. They tried to consolidate their position and force those counterattacks, but really only looked lost in doing so. Man United took two shots at goal, both from Ronaldo, both before the 36th minute red card.
For an hour, the game was a procession from BSC Young Boys (the Swiss team took 19 shots). Man United allowed the opposition to present itself as a far better team and impose itself on them. They were totally undone by the forced tactical shift.
This, to me, is indicative of a failure in executing a contingency plan. Having a man sent off will change the flow of the game, it will force a manager to adapt, but it should not lead to a team's total collapse. Especially not when the teams are as mismatched in terms of wage bill and, therefore, quality as these two were. Against Man City that performance and reaction to the red card would have been difficult for the supporters to stomach, against Young Boys it was totally unacceptable.
***
There are as many positives as negatives in Ole Gunnar Solskjær's tenure at Manchester United. If we insist on focusing on the tactical frailties and the ultimate failures, we should be open also to focus on the motivational qualities and the fact that this team of superstars still seems to be fighting for their manager. This is not guaranteed at any club, especially so at Manchester United.
It's right to also bring focus on the fact that they have come close, that finals and semi-finals are still an achievement. Not the kind of achievement that actually matters in hindsight, but there is a degree of success there that is worthy of inclusion in any assessment.
Manchester United under Solskjær have developed a habit of winning most of the time. Not always convincingly – with all those late goals, setbacks, comebacks, turnarounds, their unbeaten away run is incredible in how it should be unsustainable but isn't – and not always deserved, Man United have, under Solskjær, maintained a relative challenge in many of the competitions they've featured in. Just not convincingly and not, ultimately, successfully.
While the Man United DNA is about excitement and entertainment and having the best players express themselves with the right kind of football, it is also the Man United DNA to cross the line and actually win those titles. It is not Man United's way to be so fragile. Alex Ferguson built his exciting, entertaining, expressive team on far stronger foundations. His teams were built under far better football management in a very different landscape.
So if it is Ole Gunnar Solskjær's prerogative to build this Man United team in the image of the Big Boss', then it's imperative that he understands and employs the other side of the coin. He must accept that Alex Ferguson's Manchester United teams were permitted to play the way they did by foundations of defensive solidity.
He must, in the end, be his own man, identify his own failures and develop his own ideas. He can use the old United Way as a guide and underlying inspiration; he cannot look to recreate it. Those days are long gone. If he is to avoid becoming the next victim of the Manchester United managerial carousel, the United Way now must be Solskjær's way. The vultures have already started to circle.