From Midtjylland to Liverpool – Thomas Grønnemark: Art of the Throw-in
We spoke to Liverpool coach Thomas Grønnemark about the emergence of the throw-in and why the wider footballing world will soon be taking them much more seriously
Throw-ins are the forgotten child of the set-piece family. Overlooked and underappreciated, nobody seems to notice or care when they are awarded. Data on throw-ins simply isn't collected in the meticulous or thorough manner that it is with free-kicks and corners; but they are, on average, the most common set-piece.
We set out to learn more about the humble throw-in; the tactical effectiveness, the optimum technique, and what qualifies a good one.
To gain the best possible insight, I was able to speak with the world-leader in throw-in coaching and current Liverpool FC coach, Thomas Grønnemark.
Thomas was always good at throw-ins. It was a strength of his throughout his 18 years of football, and he didn't forget about it after retiring from his career in winter sports with the Danish national bobsleigh team and athletics with the national sprinting team.
"I spent 6 months experimenting to see how my body reacts and what I was doing with my run-in.
"I studied the long throw and learned and adopted many different technical aspects. I began to use video footage to analyze and perfect the technique"
"For the first few years it was focused only on the long-throw but for the past 10 or so years, I have developed and promoted the use of the 'long, fast and clever' throw ins"
The 'long, fast and clever' throw has become a great point of reference for Thomas' teachings and I will refer back to this often.
Many effective throw-ins utilise all three aspects, rather than just one. For example, a long throw from a deep, defensive position can provide an excellent release from offensive pressure, as seen here:
Whereas the long offensive throw must also be fast and flat to prove effective, as Thomas said when I asked how to define a world-class throw-in taker:
"at Liverpool we are not doing many long throw ins especially, despite having Joe Gomez who is world class with his throw ins, rather we're more focused on the fast and the clever throw ins.
"if you can test where the ball lands approximately – a 28 meter throw, if thrown from outside the box close to the corner, the ball will hit the ground close to the small box (6 yard) this is a good throw and is difficult to repeat consistently when considering factors such as bad weather.
"A very good throw in will be around the 34-35 meter mark, these will reach approximately the near post while still in the air – this is where it becomes very dangerous. If you flick it on near the first post or you shoot a header directly at goal from the small box it's extremely dangerous.
"When I look at a world class throw in, they are around 38-40 metres. And that's Joe Gomez.
"If you can reach the penalty spot, or even longer, the opponents really don't know where it will go.
"It's unpredictable and very hard to correctly set up and prepare defensively.
"It is also very important that it is fast and flat. A long and high throw in will be easily defended from either a defender or claimed by a goalkeeper"
The length and speed of the throw, as well as the trajectory, are integral to a successful offensive throw, but so too is the 'cleverness' of the throw. The player must time the throw correctly and aim for the right space in the area in order to exploit an unprepared defensive line.
Spacial awareness, timing and speed are vital; but what of the technical aspects? Are strength and technique equally important?
"I'm not focusing very much on the upper body strength, of course it does apply to some players, but if I had to choose between this and flexibility then I would choose flexibility every time"
"the technique is most important"
A catapult rather than a cannon. This ties in neatly with the focus on individual, one-to-one player coaching:
"I am focusing on the player's technique, to throw longer, better and more precisely. I am focusing on the right mentality. I am focusing on when should the player throw, to whom should he throw, at which speed,"
And also coaching of larger groups in specific match situations:
"I'm also coaching how the other players can move to create space in order to gain and hold possession (this is the idea of the 'clever' throw ins).
"We focus on different tactics to allow us to score from the long throw ins. I teach attacking throws in, also the defensive throw ins.
"Everything you can imagine about throw-ins, I'm focusing on that. It is my specialty, I think about throw ins every day."
There is, of course, a lot more to Thomas' coaching than simply 'a long throw, a fast throw and a clever throw'. His players are working on positioning, movement, situational awareness, and control, as well as technique. It is the depth of training that has enable him to work all over the world in his coaching role.
In 1999 FC Midtjylland were founded on the Danish mainland, Jutland. Thomas Grønnemark joined the club's coaching staff in 2005. 10 years later, they were Danish champions. The team were launched into the British media gaze in 2016 when they beat Manchester United 2-1, and they looked to be a very well organised, physically adept team.
They have won the Superliga again since, and are current reigning champions. During their winning league campaign in the 2017/18 season, FC Midtjylland scored 20 goals from long throw-ins alone.
It was, perhaps, this success that led to Liverpool contacting Thomas in July 2018:
"I have always been a fan of Liverpool. It was fantastic when Jürgen contacted me.
"one of the things I love about working at Liverpool is people listen to each other. If you have knowledge of something valuable to say, there are people listening. Whether it's Jürgen, or the other coaches, or the physiotherapist, or the people preparing the food or the man guarding the gate at Melwood.
"People there are very supportive in general and it's just fantastic to work there."
The change in style and tactics this season at Liverpool is evident; they do still rely on a fast transition and counter, but they are far more solid and organised at the back.
Their 4-2-3-1 of 2018 is modeled more on Manchester City than the heavy duty pitch-covering 'gegenpress' of 2017. One notable difference has been the emergence of Liverpool defender Joe Gomez as a gifted throw-in taker.
A clear example of his strength in throw-ins can be found while playing for England in their recent UEFA Nations League win over Croatia: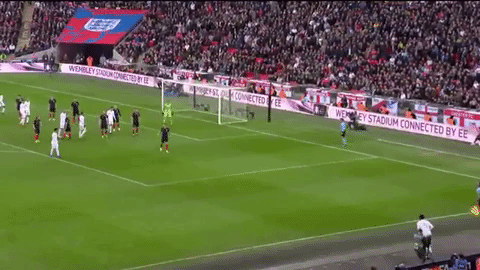 The throw-in is taken straight from Thomas Grønnemark's coaching; long, fast, and toward the penalty spot at head-height. It is very hard to defend against and proved invaluable to England as they found the equaliser.
With this in mind, I wanted to know if throw-ins can have specialists in the way that freekicks and penalties do. I wanted to know whether or not a player can possess natural talent or can be coached from having a good throw to having a world-class one.
"When we talk about long throws then there are usually one or two specialists in the team, but I am always working with the full backs. If you have a longer throw in, then you have a greater throw-in area. This is very important no matter what playing style you have.
"For example, Andy Robertson has improved his throwing area to approximately 500m2 (25m throw) under my coaching.
"If you can throw into a bigger area, as a full back, you are able to release the pressure; by either a little or a lot"
I suggested this is especially useful for a team that relies on fast transitions and counter attacks.
"Yes and also with the bigger throw in area you can also simply find more team mates, there are more options"
Thomas has provided much of his teaching on his YouTube channel, which you can watch for free. Here you can find plenty of technical advice, as well as examples of goals made and assisted by players he has coached; the likes of Mikkel Qvist, Kian Hansen, Mads Thychosen and Sargon Duran are just a few.
You can also see examples of the group sessions he leads as a freelance coach all over the world, and find out how to arrange sessions of your own either for a team or individually. His courses offer deep insight and knowledge, and are guaranteed to improve your throw-in technique and distance.
The 'long, fast and clever' throw-ins are just the beginning of what is a complex part of football; from the movement, technique and positioning to the execution itself – the throw-in is far deeper than I had ever imagined.
"The big advantage of being (and I hope I don't sound like I'm bragging here) the world leading specialist is that you can decide yourself what to call it
"Ten years ago I began to call it the 'long, the fast, and the clever' throw, and this gave me a good set up to make it easy to talk about, and it makes it easy to integrate the other throw ins – not just the long ones.
"I still see people on Twitter or Facebook talking about all of the long throws Liverpool are going to take now, and I can understand why people are excited; but by using the long, fast and clever throw in title, it gives a fantastic way to use and talk about the other, equally as important aspects"
It is only a matter of time before more clubs adopt the science behind successful throw-ins, and more technical teams begin using coaches in the mould of Thomas Grønnemark.
I'll leave the last word to him:
"A funny thing I noticed a few weeks ago, and I don't know why I didn't see it before, but actually the long, fast and clever throw-ins is actually LFC. What are the chances of putting those three different letters in the right order.
"I'm not necessarily thinking that there are bigger things happening… but what are the chances?"
You can find Thomas on Twitter, through his website throwin.dk and on his YouTube channel The Throw-in Coach.